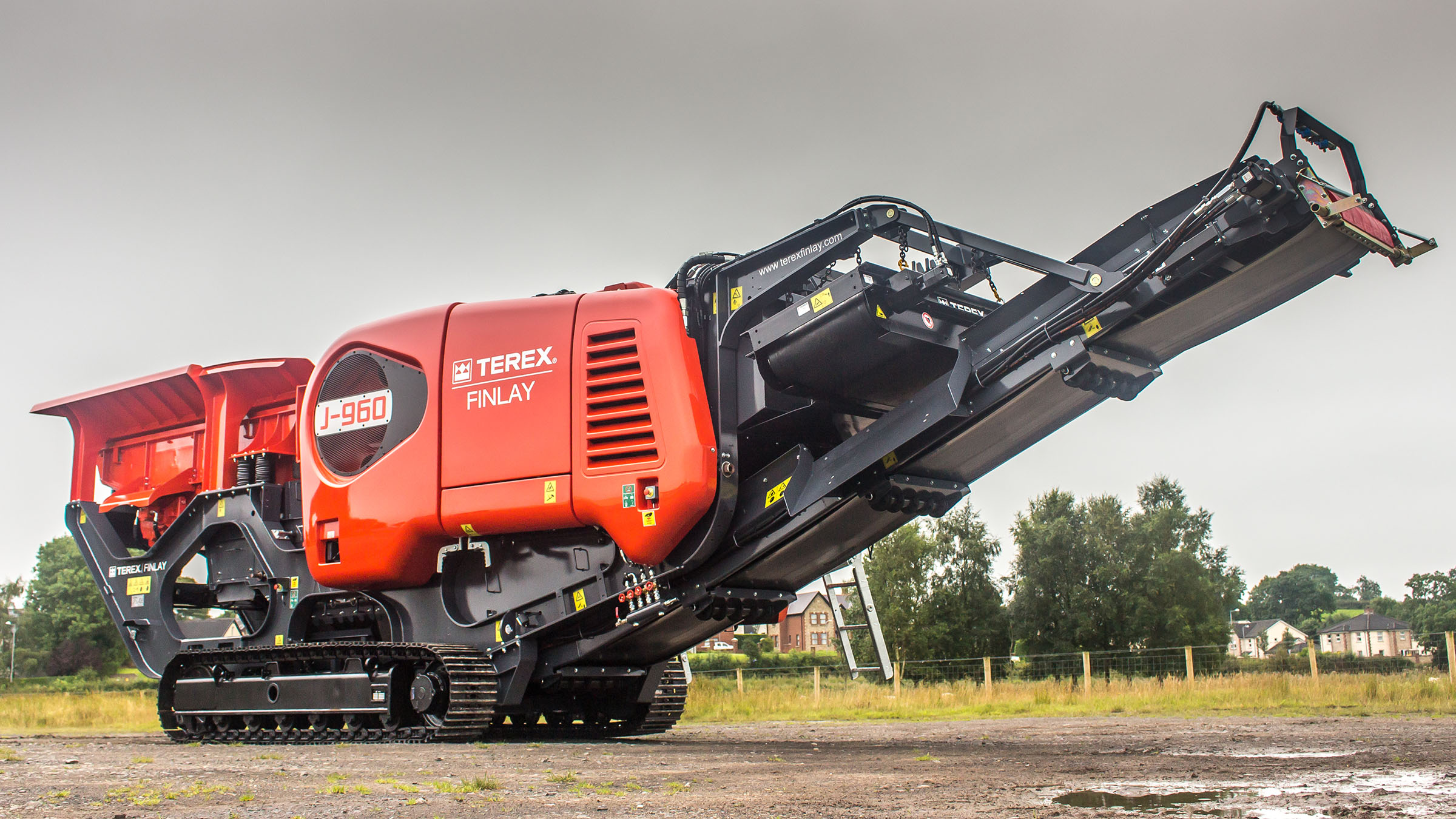 Terex Corporation is a global manufacturer of aerial work platforms and materials processing machinery.  The company designs, builds and supports products used in construction, maintenance, manufacturing, energy, minerals and materials management applications.
 The company's Northern Irish based businesses—Powerscreen® Terex Finlay® and EvoQuip®—wanted a lightweight solution for cosmetic GRP guard panels, which are used on its crushing and screening equipment. Previously manufactured from steel, the guard panels form part of the essential safety enclosures, providing a protective layer over engines and other operating parts of machinery.
As well as the need for these to be lightweight, the Terex team also wanted to bring them in line with brand identity and ensure brand names were positioned clearly on these high-value machines.
The Terex design engineering team initiated the project, developing preliminary GRP panels for certain models that were strong, robust and lightweight, while also providing an enhanced aesthetic and, most importantly, meet the Terex rigorous safety standards. Using brand guidelines, the team was also able to blend new panels so that all branding requirements were fully met. The new panels also increase the efficiency for Terex production lines, reducing the need for heavy lifting equipment and reducing the component count.
While the new GRP panels were introduced across some of the Powerscreen, Terex Finlay and EvoQuip models, the Terex inhouse design team enlisted the support of JANS Composites to continue rolling out the GRP panels across other models and as new models are introduced to its ranges.
No detail is overlooked in the design process. The panels need to be affixed snugly, therefore latch attachments form part of the manufacturing process so that panels can be attached to hinge points, enabling them to remain in place during the most rigorous of activities and harshest of environments.
Gordon Dunn, Principal Engineer at Terex Omagh said, "Our inhouse design engineering team works closely with JANS Composites to ensure that our GRP panels meet our specifications and are fit for manufacture.
The quality, rapid prototyping speed, reliability provided by JANS Composites as well as their close liaison with our inhouse design team, provides GRP enclosure solutions that are optimised for production and meet our strict safety, aesthetics and brand standards, while also achieving the rigorous functionality performance standards in the harsh and diverse operating environments our equipment regularly operate in."