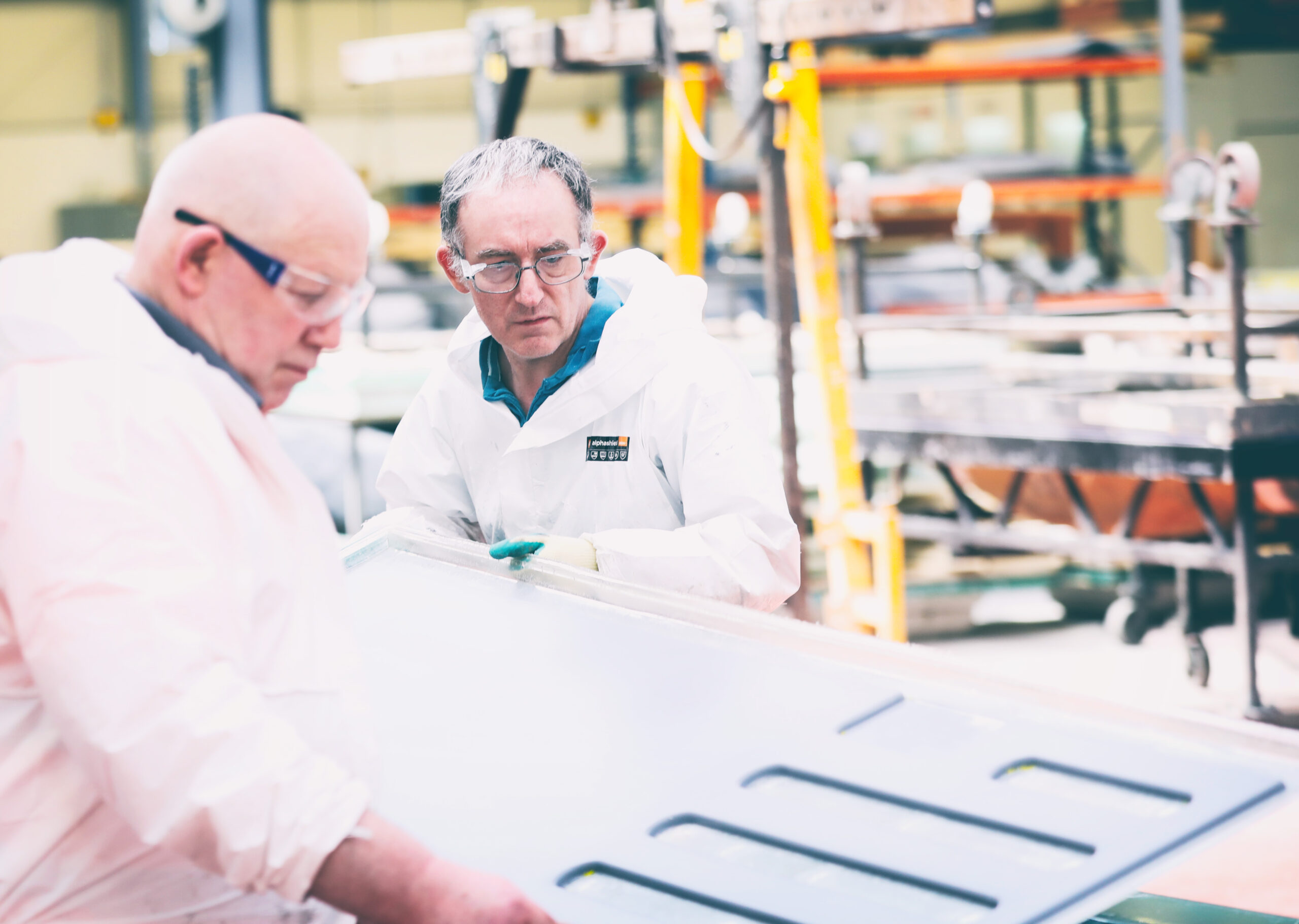 JANS Composites deploys various open and closed mould technologies for composite manufacturing. We can advise on which process is best depending on the final application.
Chopper spray-up
Hand Lamination
Light Resin Transfer Moulding (LRTM)
Silicone Bag Moulding
Structural Infusion
Reactive Injection Moulding (RIM)
JANS Composites works with a wide range of materials during the manufacturing process. These include fully-engineered resin systems which meet Fire Smoke and Toxicity (FST) regulations as well as environmental and structural properties depending on final application and customer specifications.
We have our own gelcoat mixing system so colours are precise and brand centric. We can mix any specified RAL or BS colour.